---
Barton McNeil
Greetings Future pen pal,

Your lucky day, You've just found a handsome young guy welcoming you to his life. Well, maybe my photos reveal my bit of exaggeration , but I AM a guy who'd be pleased to make your aquaintence, that part is true. Not the strapping youngster I was until recent years, with low miles I'm still vibrant and in decent physical health. My mental health? Sometimes I wonder; you can judge that yourself. Regardless, I'd be glad to be your pen pal friend if you'd care to try it out, even if it leads to your recommending me psychiatric medicatons. I'm kidding already, employing a bit of humor as I oftern do.

No joking matter however, I'm now twenty years into a life sentence for a murder I'm wholly innocent of. My future uncertain, I'm now the lead client of the Illinois Innocence Project and Exoneration Project alike. A cruel wrongful conviction of the very worst sort, it's also quite intriguing. Likely of much media interest, I'm expecting an intense renewed appeal effort soon. If interested details are at:
www.FreeBart,org,
FreeBart on Facebook, or just Google me. I havent' internet access myself.

Apart from that, seeking friendly relations, I'd welcome the oppoutunity to know you if you'd share some of yourself with me. Not remotely, the typical convict, my heart and mind still free, I'm confident that our correspondence would be as rewarding for you as it'd be for me. Better even than receiving mail is responding to your own thoughts, as your loyal letter-trading partner.

Happy to correspond, I usually write lightheartedly: with positivity, warmth, and humor: or can be serious with emotional depth depending on the character of our friendship.

Formally of Bloomington, Illinois, employed mostly in food service, I've an Associated Degree and additonal college credits from Lincoln College, ISU, and Bradly University. After two decades in maximum security prisons, I was recently transfered to a medium security joint in Southern Illlinois east of St. Louis, the conditions not as harsh. Trying to slow the aging process, I exercise every day.

My TV viewing options limited, still curious about the outside world, i follow news and current events that always interested me. We might also share some interest in the same kinds of TV programs, series, documentaries, and movies.

Naturally curious, I've varying intersts and can speak to a number of subjects without sounding like an idiot...too much. I read a lot of newspapers, magazines, and mostly nonfiction books: history, politics, science, biographies, entertainment, true crime, etc.

Finally available to Illinois inmates is my small tablet-like device limited to only simple games, messaging, and music streaming, all new to me. My music tastes extremely eclectic, I enjoy listening to music throughout the day while exercising, writing, doing light reading, etc. Always exploring new genres, I'm eager to sample your own favorite artists/songs.

And you? Favorite movie, TV series, website, music genre, celebrithy, sport, color, pet, vegitable, ex-spouse...

Looking forward to your letter.
Barton McNeil # K-75924
PCC
5835 State Route 154
Pinckneyville, IL 62274 USA

Sex

Male
DOB

04/22/59
Seeking

Women, Men, Friends
Race

Caucasian
Religion

Conviction

Murder
Release

2045 Serving a Life Sentence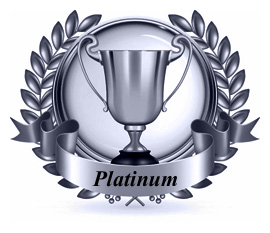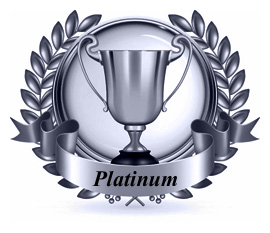 Ad Start:
04-09-20

Ad Expiration:
04-09-21