---
David Shaw Sr
Hello!

I'm putting myself up 4 adoption. Tricks 4 doggie snacks! Ha! Prison is sad without companionship. This life would be easier with a friend. Every day present struggles that must be engaged with a mind of hopeful strength. Yet all too often the most I can do is endure. Maybe we can strive against mental oppression together.

I'll write letters with anyone however, I don't like "cafon", a rude person. My goal is to experience frequent visitation and when a caring advocate. Writing is challenging 4 me so you must be willing to visit. Raised Christian but my lighthouse sways from neglect. I'm just trying to survive each and every day. "God help me".

Oddball-goofy-playful-father-tatto/artist-poet-bookworm. Like playing cards and I'm the Scrabble God. Ha! I love cooking Mexican. Love music, metal-R&B-country-Motown. Lately I'm identifying with classic rock which has benefited my efforts learning guitar. My television programs e: Big Brother-Survivor-Dateline-48-hours, 60 Minutes-PBS.

Don't like liars or people who want to hurt other people. I participate with disfortunate children and my hair went to wigs 4 kids. I believe giving back levels out wrong I've done. Each morning I tone up exercise/yoga meditation. Prior to incarceration I painted Hardys and worked at a woodmill when I wasn't fishing.

Lastly, if you adopt me, I'm potty trained!? Ha! Nevertheless, take care and never surrender your light. I hope good things come your way- ARRIVEDERCI! (Farewell).

BEST TO WRITE DIRECT!

THE MIRACULOUS BEAUTY OF A SMILE
The miraculous beauty of a smile, is a wonder. It is not diminished, by frequent flaunting, but replenished, of its perfect-ness with each new display, and if not often stretched may waste away.

Who can resist this pull? And why would they? It is to lips as sunlight day. The miraculous beauty of a smile is as natural as keeping to a child:Unfeignable-spontaneous-and wild!

An honest smile baits another's spirit, and with its warmth, draws another near it. Soon each face in view, with likewise pleasure, measure 4 measure, shares one growing treasure: THE MIRACULOUS BEAUTY OF A SMILE...

CARESS OF STRIFE
There is a strange familiar caress, in self-induced endurance of distressed, like that of flagellation to the soul, which preserves diamonds from coal.

Perhaps this is no hell, where demons taunt, but an ivory tower which I haunt. For though old hopes all vanished in a flash, new gems emerge from mortuary-ash.

With-in this field of loneliness and pain I reap a wealth of truths, like golden grain, and from the shadows of this long, dark light I draw the secrets found only in strife…

SEASONAL WAYS

In April stand beneath the rains.
In March, within the breeze.
In July, under the sun's bright beems, and play among the trees.
In Autumn lay in fallen leaves.
In Winter lay in snow.
In times of loss be sure to grieve.
In times of richness grow.........
David Shaw Sr # K-25820
CSP-SAC- A-4-201
P Box 290066
Represa, CA 95671 USA

Sex
Male
DOB

02/14/70
Seeking

Women, Men, Friends
Race

Caucasian, White Boy!!
Religion

Christian
Conviction

Burglary, Kidnapping, Assault, Attempted Murder, Terrorist Threat
Release

07/2022 Serving a Life Sentence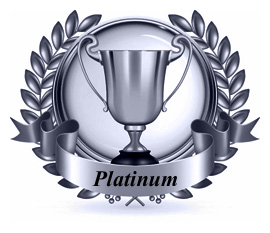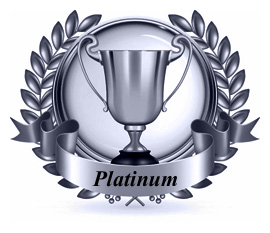 Ad Start:
07-21-16

Ad Expiration:
07-21-18