---
Jeffery Palmer # 764663
North Central Correctional Complex
P O Box 1812
Marion OH 43301 USA
Jeffery Palmer
Hello everyone--
My name is Jeff, I'm a Sagittarius, a father to a single child & want to start by admitting that I have no practice at writing blind, one-sided introductions. So pardon me if what I write isn't perfect. But since this process has to start somewhere, I guess I'll go first. . .

I think it's clear I'm in a pretty tight place in my life right now & that having a dependable friend to confide in, trust in and converse with would be heavenly. I'm a very attentive man in general. I believe it's important to show people their true value any time I'm graced with their company. So to know me is to know that Jeff is deliberate in all his displays of affection to others. Many call it a humanitarian, I call it being well intentioned.

I'm also a hellacious cook. If we were to someday link and find some quality time, maybe I can show you what this kitchen magic is all about, I sets it off. I make sparks fly behind a stove and microwave (NO PUN INTENDED) LOL.

Many of us are so jaded from past hardships that wishing others well is an almost obsolete act of kindness. And I get it. But as a personal endeavor, I'm determined not to lose my sense of empathy, humor & faith in a better people. So in the sense of "hypothetically" finding the perfect love or friend, I do my best each day to be the type of person I'd like to find, while still being accepting of all, despite our differences. So if you're concerned with superficial distractions then please don't be. I'm not as tall, handsome or fit as I wish, but life isn't a competition in these regards. I'm only concerned with how big, sexy, and beautiful your heart is. I also prefer that you're human. (Joking)

If you want a loyal friend in your life as I do, then I qualify. I'm an amazing listener and can engage you just as thoroughly. If you're anything like me, then we both know that life has ways of making us feel unappreciated, unsmart, unbeautiful & all types of insecure. And if this is your story a little bit or a lotta bit, I encourage you to connect with me even more. Who says it's too late to find someone willing to help mend our brokenness? No telling what we can build after a more in-depth introduction.

Recordings by Celine Dion, Brian McKnight and the philosophies of the late MLK, greatly captures my core state of heart and mind. Some may call me the sentimental type & that's fine. As I've mentioned previously, we have enough cold hearts among us. I'm actually quite the poet and musical artist myself. If you care to dare to let me entertain you sometime, I promise to make it a decent performance.

Last but not least, I do wish to briefly share with you that I am currently in the mist of fighting for my freedom through the appeal process, and there is a 90% chance of me being released. It's just a matter of when. God is my witness that I am very innocent, wrongly convicted and I presently have the proof of my innocence. I do study every day religiously to learn the law more and any avenues available to me. My resources are limited in this regard, so me succeeding depends on me alone so far.

I'm fairly well-rounded. I believe the mind is like a parachute and works best when opened. With that said, I would love to receive a shout-out from you about anything you wish to write to me, no matter who or where you are.

So this is me going first…... Now it's your turn.



Sex

Male
DOB

12/14/1984
Seeking

Women, Men, Friends,
Legal Help
Race

African American
Religion

Conviction

Sexual Offense
Release

Serving A Life Sentence
(To Be Determined)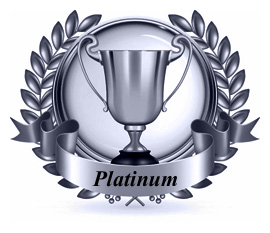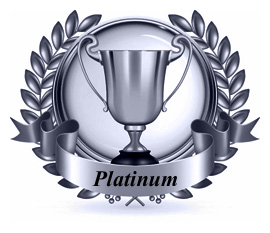 Ad Start: 11-18-2021
Ad Expiration: 11-18-2022