---
Demetrius Bowers # 57728-018
U S P 1
P O Box 1033
Coleman FL 33521 USA
Demetrius Bowers
Hi, my name is Demetrius Bowers. I'm from America, Tampa, Florida! Home of the Super Bowl Champ's, the Sunshine State! I'm 36 years of age, I'm very respectful, and a God fearing man. I love kids, though I only have one son whose 22 years of age! I'm a newly grandfather of a beautiful lil girl that I'm already so crazy about who recently turned one! I'm 5'10" 160 lbs. Heterosexual.
I'm an artist songwriter who should've been financially secured over a decade ago, but I took for granted one opportunity, and had a lot of setbacks after that, but soon as I'm released it's my time!
I'm a laid back person, I'm loyal, outgoing! I like eating, watching movies, watching football, reading, writing, enjoying time with family and friends! I like beaches, swimming, wave runners, theme parks, fairs, concerts, homes, cars, shopping and gettin fly!
I love listening to music 70's 80's classic rock like Pink Floyd, Fleetwood Mac, Hart, and the Bee Gee's! 70's to today's pop like Madonna, George Michael, to Taylor Swift, and Ed Sheeran! 80's 90's freestyle like Stevie B, Lisa Lisa, Connie, New Shoes, and Will The Power! 70's to today's Soul, and R & B like Mary Jane Girls, Klymax, Prince, Donna Summers, T.L.C., Keith Sweat, to Trey Song's, Beyonce, Chris Brown, and Keysha Cole! 80's to today's Rap like Grand Master Flash, Curtis Blow, Sugar Hill Gang, Rakim, Tupac, Nas, Snoop, Dr. Dre, Dogg Pound, Too Short, JaRule, D.M.X., Trick Daddy, Biggie, Goodie Mobb, Out Kast, Jay Z, Mobb Deep to RIck Ross, Jeezy, Future, Drake, Gucci, J Cole, Nicki. Minaj, Iggy, Sweetie,T.I., Migos, lil Baby, Uzi Vert, and so on! I don't listen to Rap as much as I use to since expanding my selection of music through FM radio.
I'm a straight up person I don't play games, and just love enjoying life! I'm looking for genuine people to get to know, and if you're an artist, into music marketing, artist managing, producing, engineering, mix and mastering or anything in the music field that's a plus, cause you can definitely be a part of something major bout to happen or be saying afterwards, I saw him on prison Pen Pals website, had the opportunity to get to know him, passed, and look at him now! If you have post conviction litigating experience that's a plus too I was wrongly convicted through DNA evidence for 8 robberies and sentenced to 193 years. 193 years and 8 months. I can show you proof, trail transcripts, where even the judge is saying that there's substantial problems with this case and that there's nothing that shows I committed these crimes. There was a hat that had been altered found 175 yards from the 1st crime scene that an officer allegedly just stumbled on after his K-9 didn't pick up a scent to track, and there was at least 7 different DNA's on it. None of the other contributors were able to be identified through the DNA database for several reasons. The DNA expert testified there was no way to determine who last contributed DNA to the hat or when, to determine who last possessed it. I was convicted for 8 separate crimes based off inconclusive DNA alleged evidence from one crime, and the altered hat wasn't even the mask the victim described right after it happened, and 9 months later at trial. The victim word is only credible when it benefits the government. There's a jury instruction that basically says the jury doesn't have to believe the victim that was issued at my trial.
I had to represent myself through a 7 day trial because the government paid attorney that was appointed to me after I lost my federal defender wasn't trying to help me and really working for them. I had to go prose like 5 days prior to trial. Had I known the federal rules of evidence I would have won even though I still should have won without knowing due to the DNA expert testimony, and the victim from the first crime testimony. They feel if I didn't do it I know who did it so being I won't tell them they're going to stick me with it for now, and we couldn't care less if you are innocent and don't get it overturned on appeal.
I could write a book or do a documentary about this, backing everything up with the trial record from the beginning to the end, and anyone who watches it or reads it still couldn't believe this is how the government judicial system is operating, cheating people out their freedom, violating their alleged constitutional rights, and breaking the same laws they're suppose to uphold, and will lock you up for if you're not one of them just to get a conviction.
These convictions will be overturned. It's just going through the appeals process without a paid decent attorney that's been dragging me from getting all these convictions overturned sooner. Then you have a new United States Supreme Court case ruling about to come out any day declaring that 924 (C) brandishing a firearm during a crime of violence statute as unconstitutional knocking off 182 years from this sentence due to those counts being thrown out, and I already have 8 plus years in this hell hole not including 18 months good time. But I'm not waiting on it I have an appeal in right now, and won't stop fighting until these convictions off my record period, even once I'm freed.
I'm in the certificate of appealability (COA) stage right now from my 22-55, and praying this is it.
One way or another it's bout to be my moment! If I don't write back it's cause I never received your letter, guaranteed. Inner beauty has no color, I love all people!
Thanks for your time! Stay up, stay safe, think positive, be kind, and never lose faith
Sincerely,
Demetrius!



Sex

Male
DOB

04/12/1984
Seeking

Women, Men, Friends,
Legal Help
Race

African American
Religion

Christian
Conviction

Hobbs Act Robbery and 924 (c)
Release

Serving A Life Sentence
05/22/2178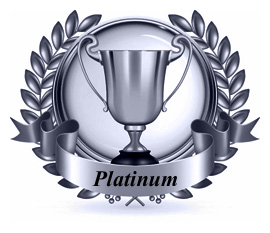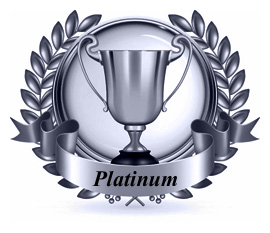 Ad Start: 04-15-2021
Ad Expiration: 07-15-2022