---
Andrew Young
Andrew Young # 48971-086
F C I Sheridan
P O Box 5000
Sheridan OR 97378 USA

Male, 100% heterosexual, 1/2 Samoan, 1/2 Caucasian. Born and raised on the WEST SIDE of Seattle, WA. Lived in Denver, CO, Las Vegas, NV. Currently incarcerated in a federal prison in Sheridan, Oregon.

ABOUT MYSELF: I'm big on character, morals, principles, integrity, and loyalty. I hold myself to a high of character, therefore I expect for the most part for those I choose to call friends and close acquaintances to be of similar mold and mind-state. I'm very disciplined and motivated to improve myself mentally, physically, and spiritually. Highly cleanly, borderline germaphobe lol. Love fashion, stayin dipped, into history, religion, economics, philosophy, communications, tech, biology, physical fitness, nutrition, being open-minded and more. I strive to be well rounded and never live in a box. I don't believe in limits, and I believe we are much more powerful than most of us understand. I work out 5 days a week and have consistently for at least 8 years now. I'm 100% self-made, self-educated, and highly motivated. I come from humble beginnings, currently incarcerated for Conspiracy to traffic methamphetamine and heroine, felon in possession of a firearm in furtherance of drug trafficking. I was sentenced to 10 years, been down 5, got roughly 3 left. FEDS want 85% smh. I''l be home around January of 2026, possibly sooner if a law changes or the "First Step Act" takes one of my charges off the ineligible list. Real men their L's on the chin, learn from their mistakes and come back bigger and stronger than ever. Very rare individual, cut from dying cloth that people don't get the pleasure of experiencing anymore. So don't miss this rare opportunity. Trials and tribulations make the greatest of Men.

LOOKING FOR: Seeking spectacular individuals who are like-minded and also different in positive ways. Seeking companionship, mental, stimulation, networking & investment opportunities, beautiful Women that are motivated, optimistic, passionate, honest, and sincerely seeking happiness and enlightenment in life. Confidence and humility are very attractive qualities as I believe true happiness requires a delicate balance with many factors and variables, which is why it's hard to achieve. From my experience in life, we are complex individuals weather we know it or not so I'm open to all sorts of women and people. Don't be afraid or concerned to shoot your shot!

FAVORITE ARTISTS: Jay-Z, Tupac, E-40, Yo Gotti, Tee Grizzley, Rich the Factor, The Jacka (R.I.P.), Rexx Life Raj, Mozzy, Aaliyah, Anthony Hamilton, Musiq Soulchild, Kehlani, Ayanis, Benny The Butcher, Berner, Jadakiss, J-Diggs, Ty Dolla $ign, Derek King, Y.M.T.K., Nipsey Hussle, RjMRLA, Jhene Aiku, Lil Goofy, Mistah F.A.B., Twista, VEDO, Yhung T.O., Yukmouth, B-Legit, Sam Cooke, Beethoven, Mozart, Albert Lizzo and many more.

FAVORITE SONGS: Tee Grizzley "seen so much", Jay-Z "God Did", Mozzy "Aint really real", Rich The Factor "Prospect", VEDO "the pull up", John Legend, Jhene Aiku "Splash", DVSN & Summer Walker "flawless pt.3, Kehlani "can i", J-Boog "so far gone", Tory Lanez Mya "best of you", VEDO Og Parker & Dusty Locane "before i let you go", VEDO "soon as i get home", Brielle Lesley and Payroll Giovanni "AS LONG AS".

FAVORITE MOVIES: Blow, The Last Dragon, All Bruce Lee flics, Paid in Full, The French Connection, The Conjuring series, Yellowstone the series, Power and more.

FAVORITE BOOKS: All books on histories of empires, dynasties, kingdoms, and colonies. Books on Greek philosophy, Christian religion, inventors, psychiatry, fitness, nutrition. I quit reading fictional literature about 3 years ago unless it's a classic. I like the Smithsonian, National Geographic, Men's Health, I.B.D. Newspapers (stocks), Rob Report, Popular Mechanics, and Forbes magazines.

CONTACT INFO: You can post or message your email and/or phone number. Once I have your email or phone number, please download the Federal Prison Systems App, called CORRLINKS to your phone or device then I can add you to my contacts list using your email or phone number, and we can begin emailing and/or calling. All costs are on my end besides a $12.00 fee for CORRLINKS the app per year, sorry about that, I'd pay for that fee if I could! I can't personally operate my Facebook page, so I have a third party operating my page so please be patient with my response time to you, at first! If you want to send flics (pics) you use another app that's free, called PELIPOST, its 1 of 2 approved picture apps that you can use to send me your pictures with.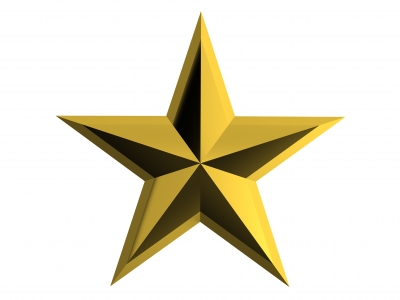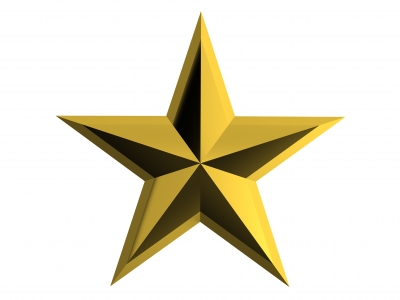 Ad Start: 01-05-2023
Ad Expiration: 01-05-2024
Sex

Male
DOB

02/19/1984
Seeking

Women,
Friends
Race

Samoan, White
Religion

Christian
Conviction

Conspiracy to Traffic Meth & Heroine, Felon in Possession of a Firearm in Furtherance of Drug Trafficking
Release Date

01/2026