---
Scott Freeburg # 250835
Monroe Correctional Complex - B409-1
P O Box 888
Monroe WA 98272 USA
Scott Freeburg
When it comes to working on your own case, it is harder to accept defeat in the courts. I am considered one of the best jail-house lawyers in the state of Washington. I have got a lot of innocent men out and I have prevailed over the third strike by attacking prior strikes that should not be life sentences. F. Lee Bailey told me in the early 80s when we both were in the San Francisco jail (that I escaped from), that I would never practice law in Washington state due to the majority of elected judges were prosecutors that were elected due to donated campaign funds from their prosecutor office funds guaranteeing one-sided results.

Cases like Blakely, Crawford, Recuenco, all speak volumes how true the Washington courts had to be checked by the US Supreme Court. It has gotten better over the years because of the Kalina v. Fletcher US Supreme Court decision, where Seattle Legend John Henry Browne (ex King County prosecutor) argued that King County Prosecutors could not knowingly lie to convict someone that they know is innocent and can finally be sued for their conduct. These US Supreme Court cases change the criminal law landscape for the whole country. Currently, another very good lawyer considered close to tops in the post- conviction field is taking the case of my friend Mr. Robert Burrows. He was wrongly convicted using super unchecked government misconduct, i.e. the King County Prosecuting Office illegally using jail phone tapes of lawyer strategy to garner conviction, without a warrant to get them. Another reason Mr. Jeff Ellis is taking Mr. Burrows is that DPA Shane Stephenson admitted on court records in the Burrows trial CD at 10:46:46 to 11:00:09, saying that listening to jail phone tapes of attorney/client phone calls was "common practice." I am helping a black friend named Mr. Henry Alexander used this CD filing it as an exhibit in his 2254 as he was struck out by the same tag team of DPA Shane Stephenson and Chief SDPA Marc Larson using illegally gained attorney/client phone tapes to strike him out in a very clear cut case of innocence. I have read Spence's, Cockcran's, Melvin Beli's (my co defendant's attorney) books all saying like F. Lee Bailey in his book, Washington state is a place that they do not want to practice due to the corrupt justices.They were kinder how they phrased it, but it is exactly why I have been decades fighting this fight. It is real obvious CSDPA Larson used these tactics and illegally gained jail attorney/client phone tapes to convict me. I had a 25-man SWAT team take me in and out of court everyday. The two heavily armed Sheriff SWAT Sergeants sat outside the entrance to my jury's door with laptops blazing "here comes the football" every time I entered the courtroom and the jury were then let in to see me.The mid trial metal detector at the courtroom door was another reason to convict. The biggest plum in CSDPA Larson's dirty trick bag was having a machine gunner strapped into a SWAT helicopter gunship hover outside the courtroom windows, pointing a machine gun not at me, but at the jurors until two elderly ladies got up and broke from the courtroom. This was a first ever in Seattle, I doubt it will be the last.

The reason I am writing for legal help is that I want this illegal practice to stop and my conviction to be overturned for outrageous govermental misconduct.



Sex

Male
DOB

01/16/1958
Seeking

Legal Help
Race

Caucasian
Religion

Conviction

Murder
(Self Defense)
Release

2037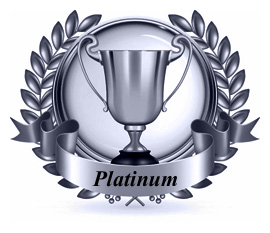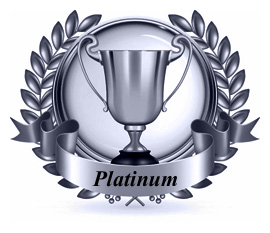 Ad Start: 06-22-2023
Ad Expiration: 06-22-2024